Pressure Reducing Valve  – EPV – RE 34
This pressure reducing valve with sizes DN 65 to DN 400 for  water is suitable for variable downstream consumption and large pressure differences. This valve balances the inlet pressure by  a proven and tested piston system, in which the seals can be  replaced quickly and easily.
Benefits and features
The valve works independently from external energy. Also it provides constant,  but adjustable low downstream pressure, even at variable upstream pressure  and fluctuating volume flow. At no flow conditions the valve is completly tight.
A well proven piston-venturi nozzle system provides high endurance and long service life. The stainless steel insert is easy to dissemble and requires only little space for maintenance.
Another benefit is the low mounting height which allows changing the sealing elements without removing the body from the line.
Applications are cold water, potable water, fluctuating flow and largest volume mass flow.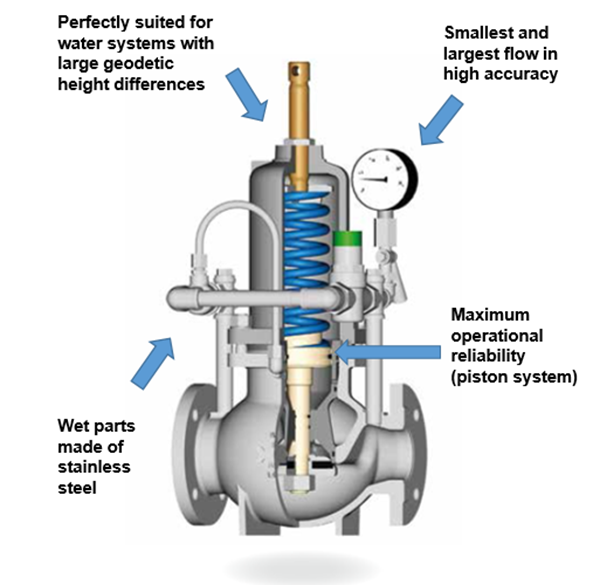 EPV – Re 34 piston as spare part
upon request
EPV – Re 34 produced for usage
in sewage plants