Low Pressure Safety Valve – EPV 6×01
This low pressure safety valve is often used in steam applications  and protection of heat generation units. It has a cast iron body with stainless steel inner parts (except for spring and spring washer).
Benefits and features
The semi nozzle body design makes the valve cost-effective. It is suitable for vapours, gases and liquids.
With limited options and variations the EPV 6×01 is standardized for ease of use also for non-industrial sectors.
EPV 6301, standard version of our
cost-efficient low pressure valve
The special design
with diaphragm seal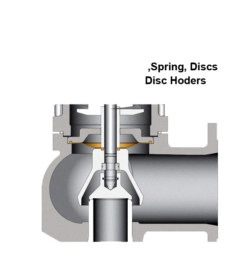 Spare parts for all safety valves
upon request and always on call