High-Pressure Steam Safety Valve – EPV 6106
The High Pressure Steam Safety valve is designed to manage high forces.
Benefits and features
The benefits of this High Pressure Safety Valve is a solid inlet nozzle, screwed in and welded. The material design is for high temperatures with the option to select the material at the inlet in accordance with customer specifications.
It is ideal for combination with the pneumatic actuator AK and to be operated with the PC 50/53 control unit. This installation provides for "controlling" the discharge process. Open bonnet design with the resulting ventilation of the bonnet chamber permits a standard steel spring to be used in fluid temperatures up to 400°C.
Suitable for applications such as steam boilers, superheaters, power plants and industrial steam generators, for steam temperatures above 500 °C and large flow diameter with high pressures.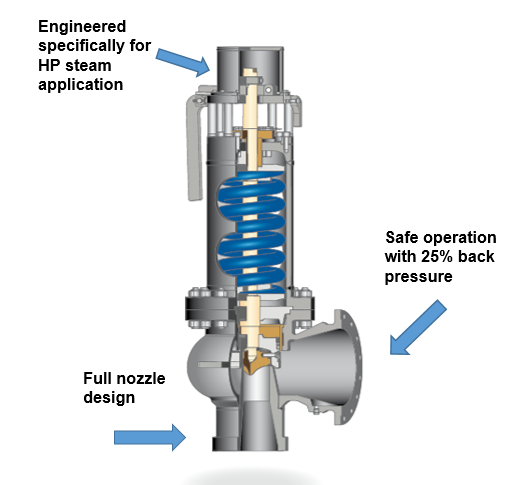 EPV 6106, high pressure steam
safety valve with piston AK.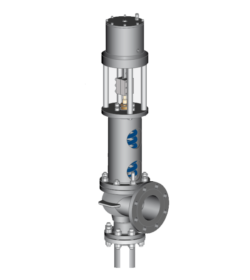 Elite does possess the technology
to perform high quality body seat repair.