High-Pressure Safety Valve – EPV 6×03 /04/05
The proven elite high-pressure safety valve has a reliable high quality design with solid inlet nozzle, screwed in and welded, available with various sizes and options.
Benefits and features
Different material designs are available for high as well as low temperatures.
For vapours, gases and liquids. Typical applications are the protection of system components, steam boiler, air separator, power plants and industrial steam generation. It is also used in high-pressure chemical processes and paper factories.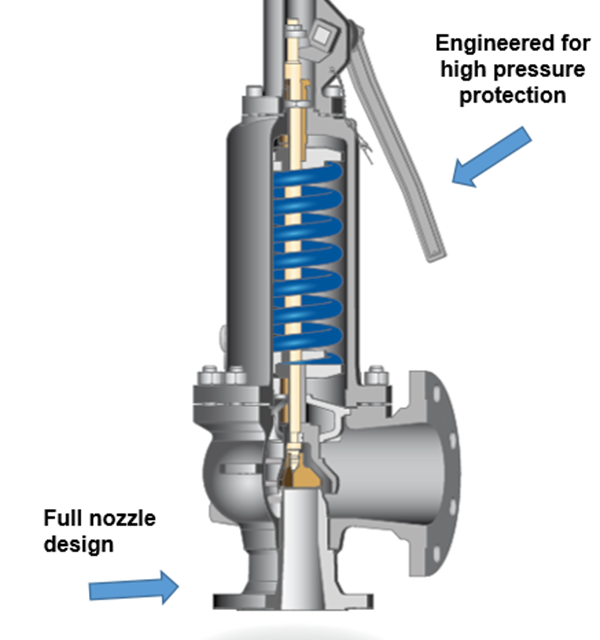 EPV 6303 high-pressure safety valve
also for low temperatures
Seal welds with the highest accuracy
between nozzle and body